As you can see from the list below it's mostly classics this month on Perpetual Winter. Though some are more influential among musicians than known by the metal masses.
Spreading Permafrost
should introduce you to some new bands, along with a new Alcest track.
SUPPORT INDEPENDENT MUSICIANS AND RETAILERS!
More links than usual this month for two of my absolute favorite labels/distros out there
Bindrune Recordings
&
Hell's Headbangers
, both of which also happen to be fellow Midwesterners. Check 'em out for some GREAT deals. Also, gotta give another shout out to Sleepwalker and
Forbidden Records
/
Forbidden Magazine
both highly recommended visits as well.
I'm also currently aware of a big sale from another Midwestern Metal Label as
Abyss Records
is currently having a sale that encompasses their entire stock.
Of course, find the current streaming casts for Perpetual Winter at
PereptualWinterProductions.podomatic.com
Find us on Facebook at
www.facebook.com/PerpetualWinterProductions
Download from
Megaupload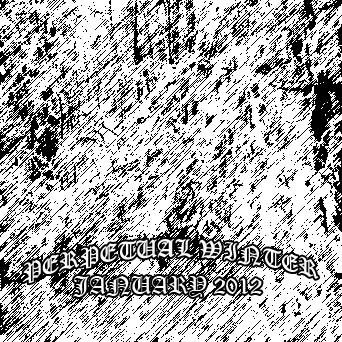 Hour I
Celestiial
(US-MN) - Haunting Cries Beneath the Lake Where our Queen Once Walked -
Desolate North
Immortal
(Nor) - Call of the Wintermoon -
Diabolical Fullmoon Mysticism
Anathema
(U.K.) - Under a Veil (of Black Lace) -
Serenades
Emperor
(Nor) - I am the Black Wizards -
Emperor (EP)
Branikald (Rus) - A Stormride - Stormheit (Demo)
The Funeral Orchestra
(Swe) - Slow Shall Be the Whole of the Law -
Slow Shall Be the Whole of the Law
Leviathan
(US-CA) - Fucking Your Ghost in Chains of Ice -
The Tenth Sub-Level of Suicide
Hour 2
Spreading Permafrost
Annorkoth
(Rus) - Wolves are Howling at the Moon -
Annorkoth
(
Free Download
)
Nutr
(Egy) - Serakh - Al-Lahd
Alcest
(Fra) - Nous Sommes L'Emeraude -
Les Voyages De L'Âme
Mayhem
(Nor) - Funeral Fog -
De Mysterii Dom Sathanas
Ataraxie
(Fra) - Funeral Hymn - Slow Transcending Agony*
Darkthrone
(Nor) - As Flittermice As Satans Spys -
Transilvanian Hunger
My Dying Bride
(U.K.) - The Dreadful Hours -
The Dreadful Hours
A Transylvanian Funeral
(US-AZ) - Going Blind -
The Outsider
Woods of Ypres
(Can) - Adora Vivos -
Woods 5: Grey Skies & Electric Light
Download from Megaupload